In support of local Dallas-Fort Worth communities, Reyna Law Firm announced new legal consultations and representation services suitable for ride-sharing auto accident victims.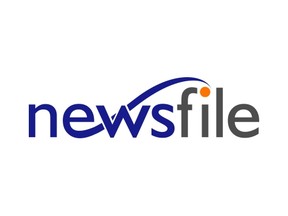 Article content
Dallas, Texas–(Newsfile Corp. – June 9, 2023) – Reyna Law Firm offers its new services to all those affected by collisions involving ride-sharing apps, including both drivers and passengers. With the rise in reliance on ride-sharing services in Texas, notes the firm's lead attorney JR Reyna, the number of statewide accidents involving ride-sharing services has also increased.
Article content
For more information, see https://www.reynainjurylaw.com/dallas.
Reyna Law Firm Launches Legal Services For Ride-Sharing Accidents In Dallas
To view an enhanced version of this graphic, please visit:
https://images.newsfilecorp.com/files/8814/169411_e97fbe96d49d89d9_001full.jpg
While acknowledging the benefits of ride-sharing in Dallas and other Texas cities, Reyna Law Firm warns that putting more drivers on the roads inevitably means more crashes. Such accidents can lead to severe injury or even death. As such, the firm's new services are intended to help victims file lawsuits or seek fair settlements – which are often the only ways for victims and families to pay for damages.
"The rise of ride-share services has also brought about a surge in accidents involving these vehicles," says JR Reyna. "The increased number of drivers on the roads, combined with the challenges of navigating unfamiliar areas and managing passenger pickups, has led to a higher likelihood of collisions. This situation has left passengers, pedestrians, and other motorists vulnerable to injuries caused by negligent drivers."
Article content
In light of this, Reyna Law Firm has introduced its new service, providing victims with consultations and legal representation to pursue compensation from insurance companies or in the court of law.
Its team will collect all the pertinent evidence to determine fault. If drivers displayed negligence while looking at maps on their phones prior to the accident, for example, they may be liable to pay for any damages or injuries their passengers, or other affected individuals, sustained.
Committing to the pursuit of just compensation amounts could entail several different steps, depending on the case. As part of the new services, Reyna Law Firm works to collect relevant records, obtain witness statements, and secure the testimony of medical personnel in courtroom settings. By doing so, the firm aims to recover appropriate sums to assist accident victims in their recovery.
Article content
For its new services, the firm offers confidential case reviews with no obligation for clients to proceed – these can be scheduled online or via its over-the-phone listings.
Interested parties in Dallas and nearby can find additional details about Reyna Law Firm and its legal services for accident victims at https://www.reynainjurylaw.com/.
Contact Info:
Name: James Lewis
Email: [email protected]
Organization: Reyna Law Firm Dallas
Address: 17330 Preston Road #200 D, Dallas, Tx 75252, United States
Website: https://www.reynainjurylaw.com/dallas
To view the source version of this press release, please visit https://www.newsfilecorp.com/release/169411